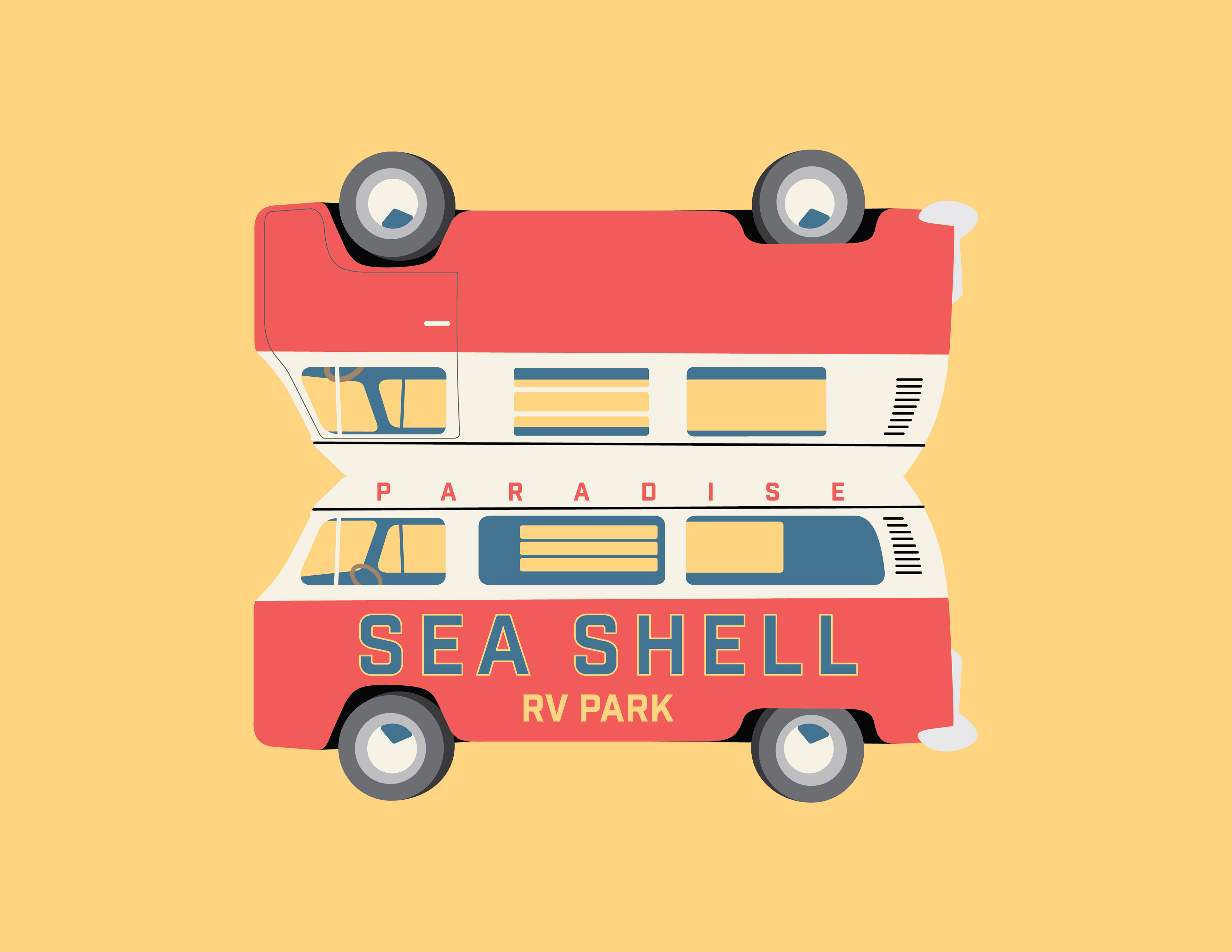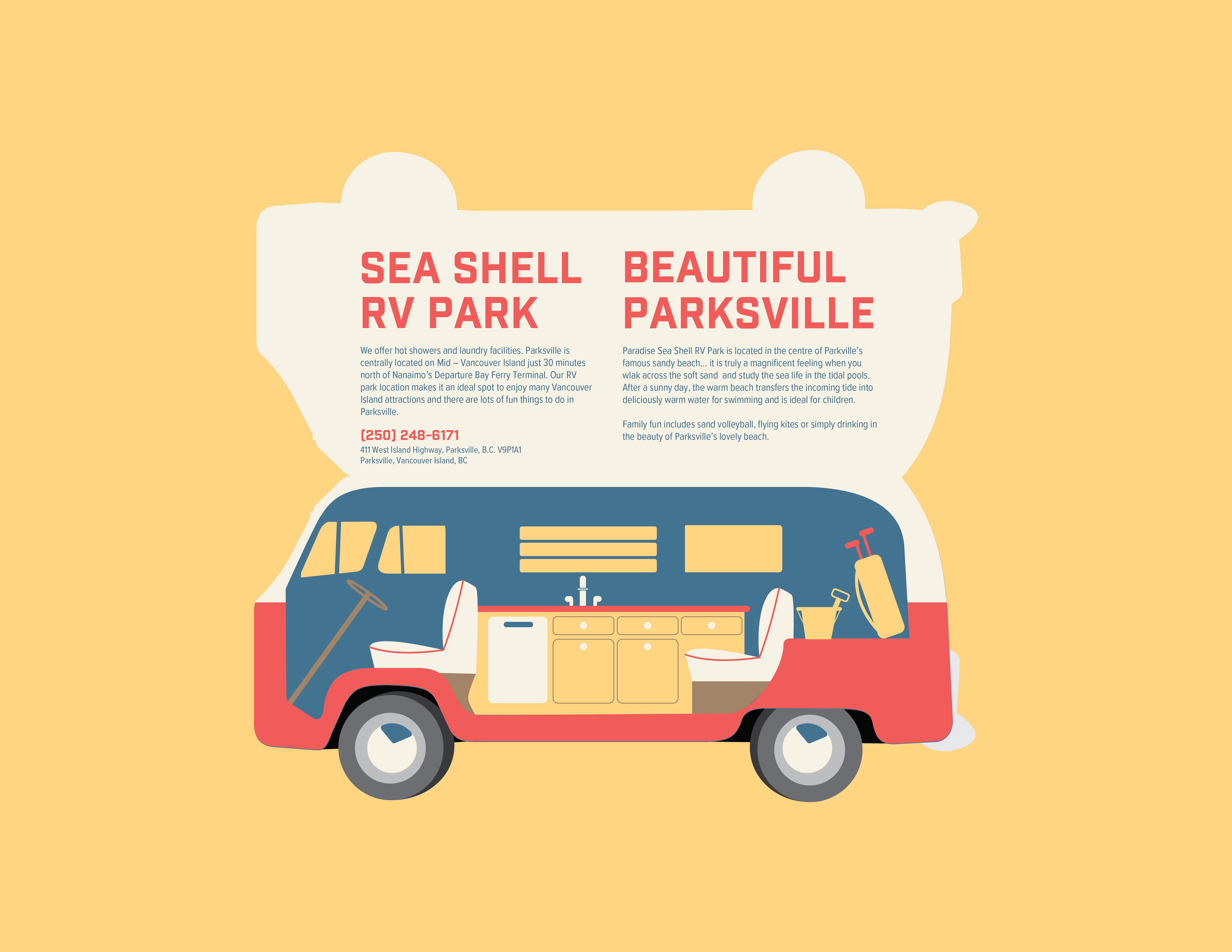 Problem:
Create a unique brochure for the Sea Shell RV Park located next to a Parksville mini golf coarse.
Audience:
Vancouver Island families looking for a place to spend a weekend away at the beach. These families like the out doors and often travel in their RV.
Rationale:

 The idea behind this design was to create a fun and illustrative brochure that caught the attention of potential viewers. I mixed a retro colour palette with an iconic camper van to create a classic and nostalgic feeling. The van is trimmed to shape and meant to be held lengthwise.
Software:
Adobe Illustrator, Adobe InDesign