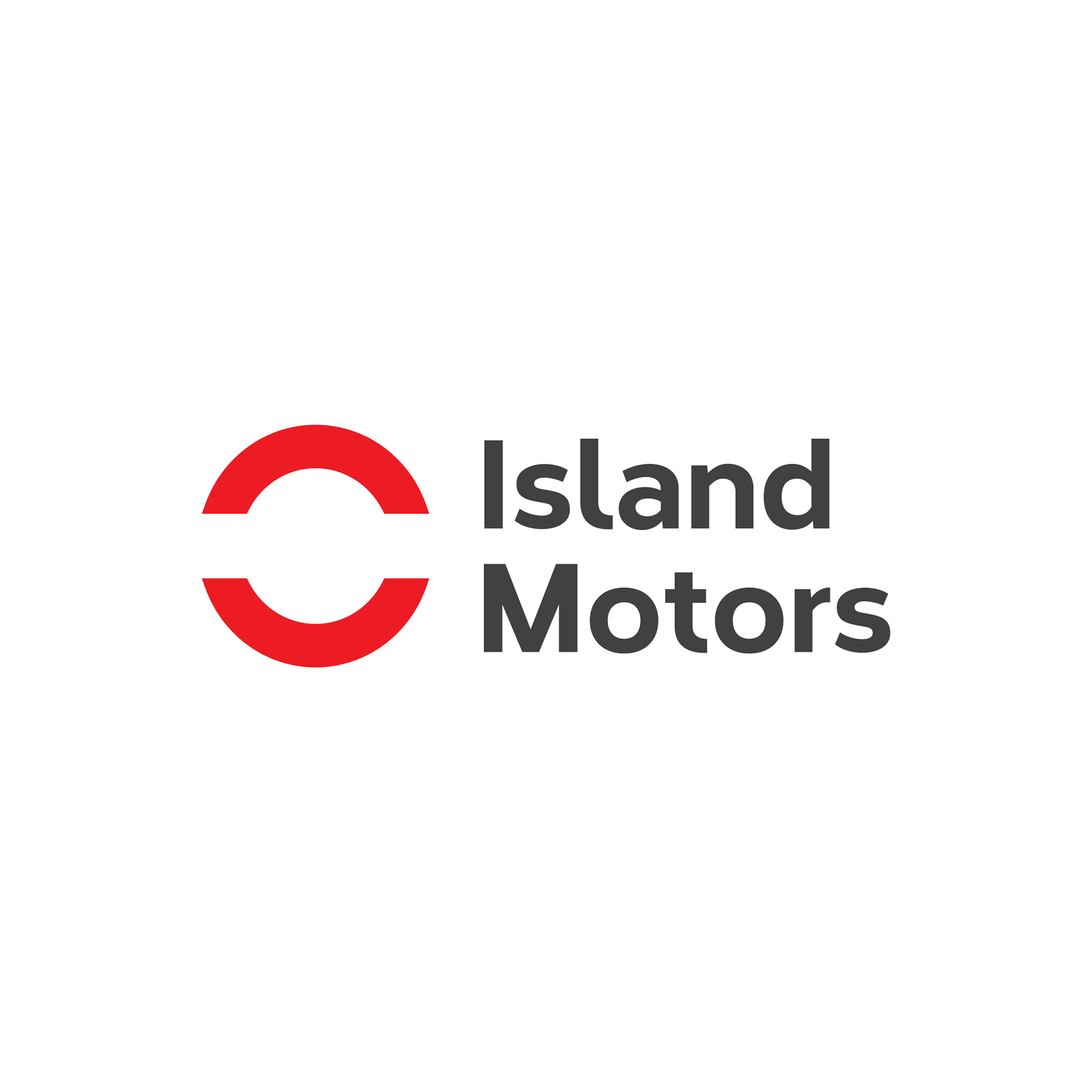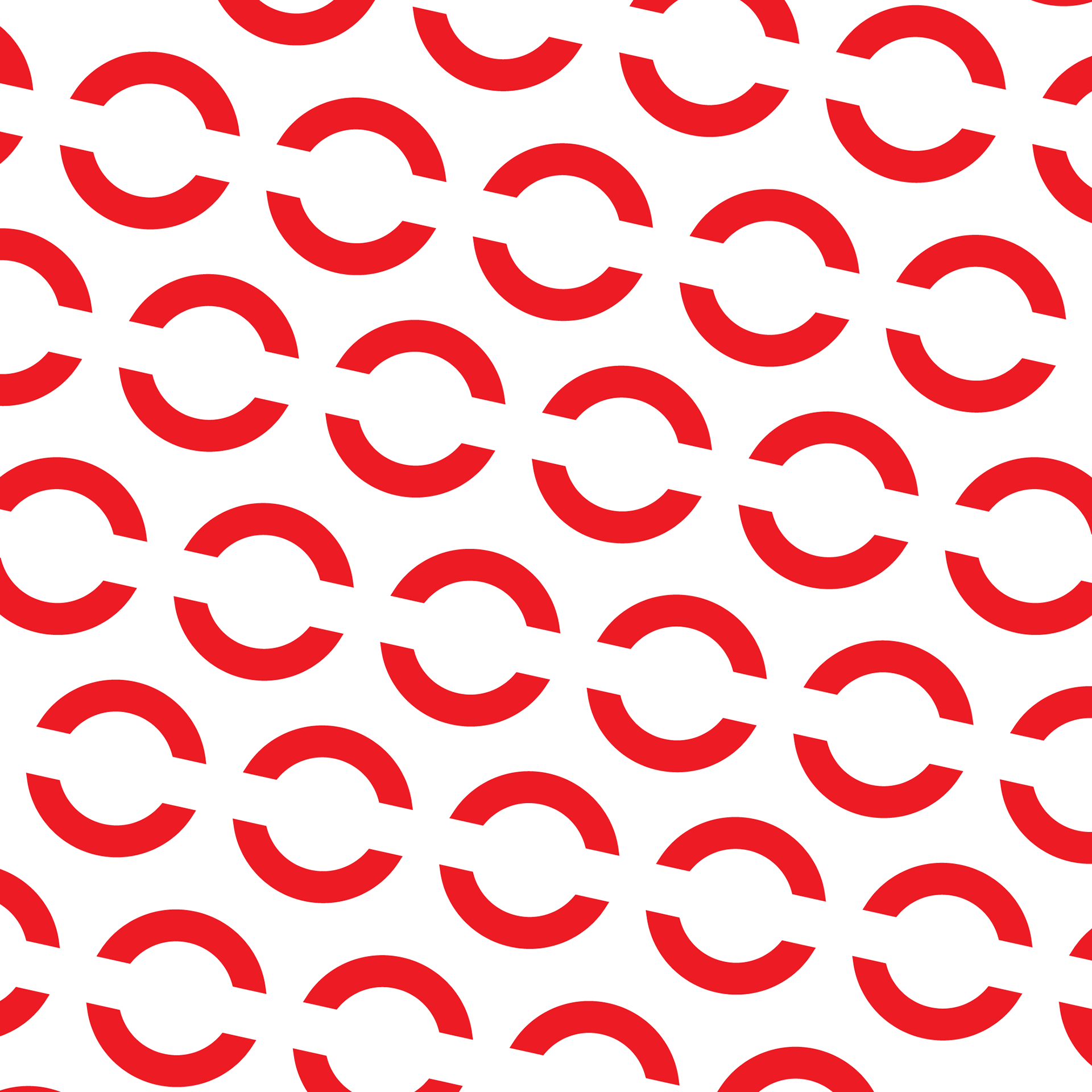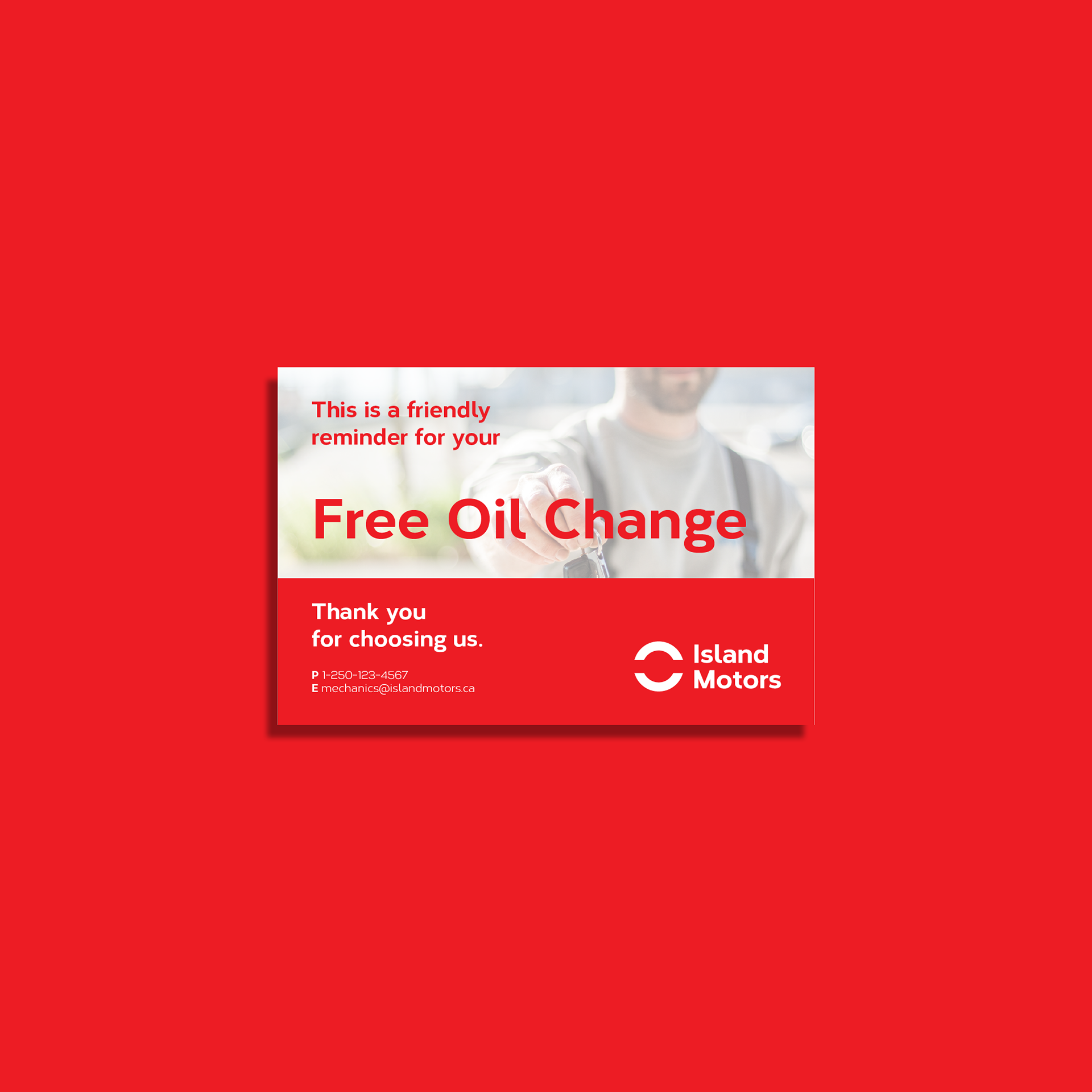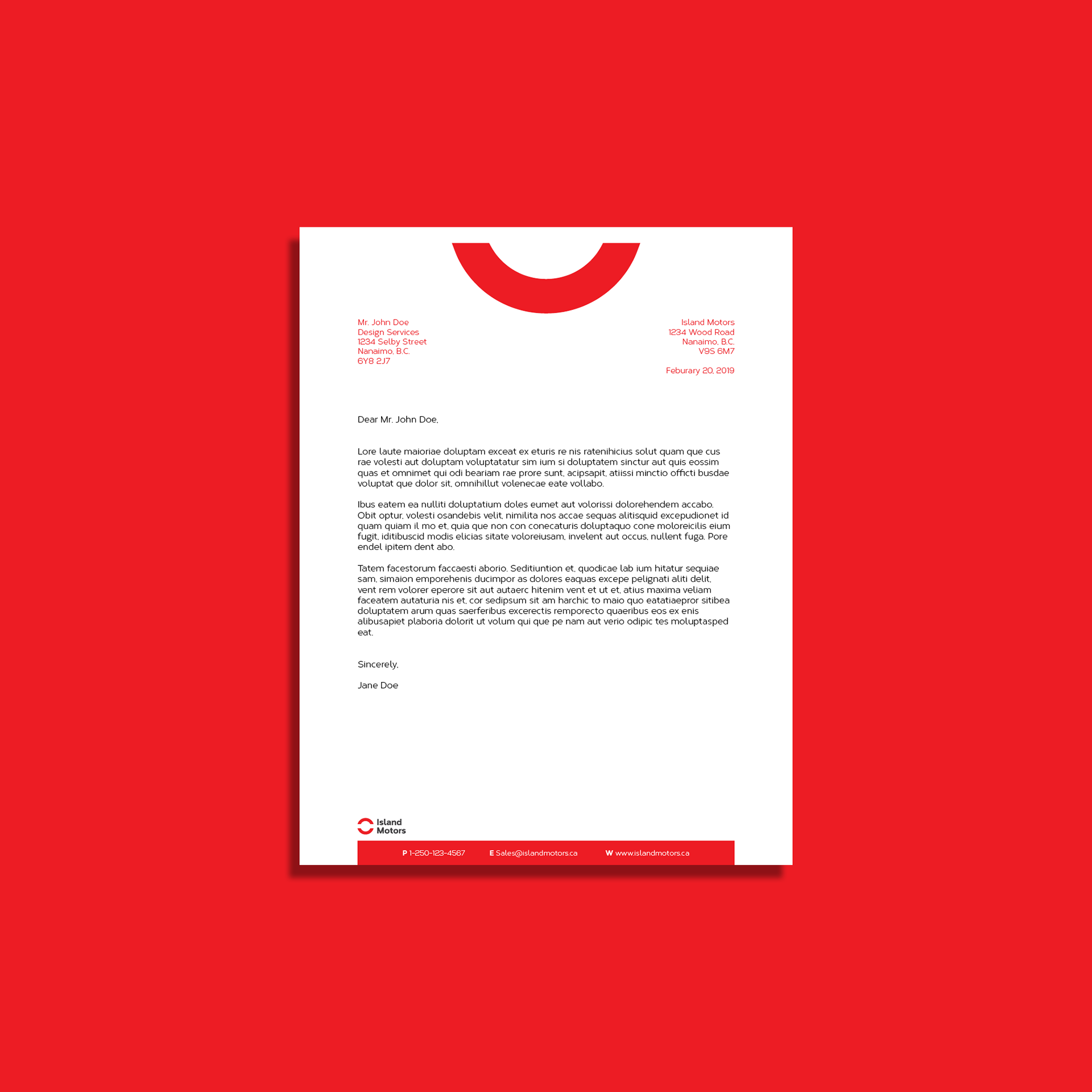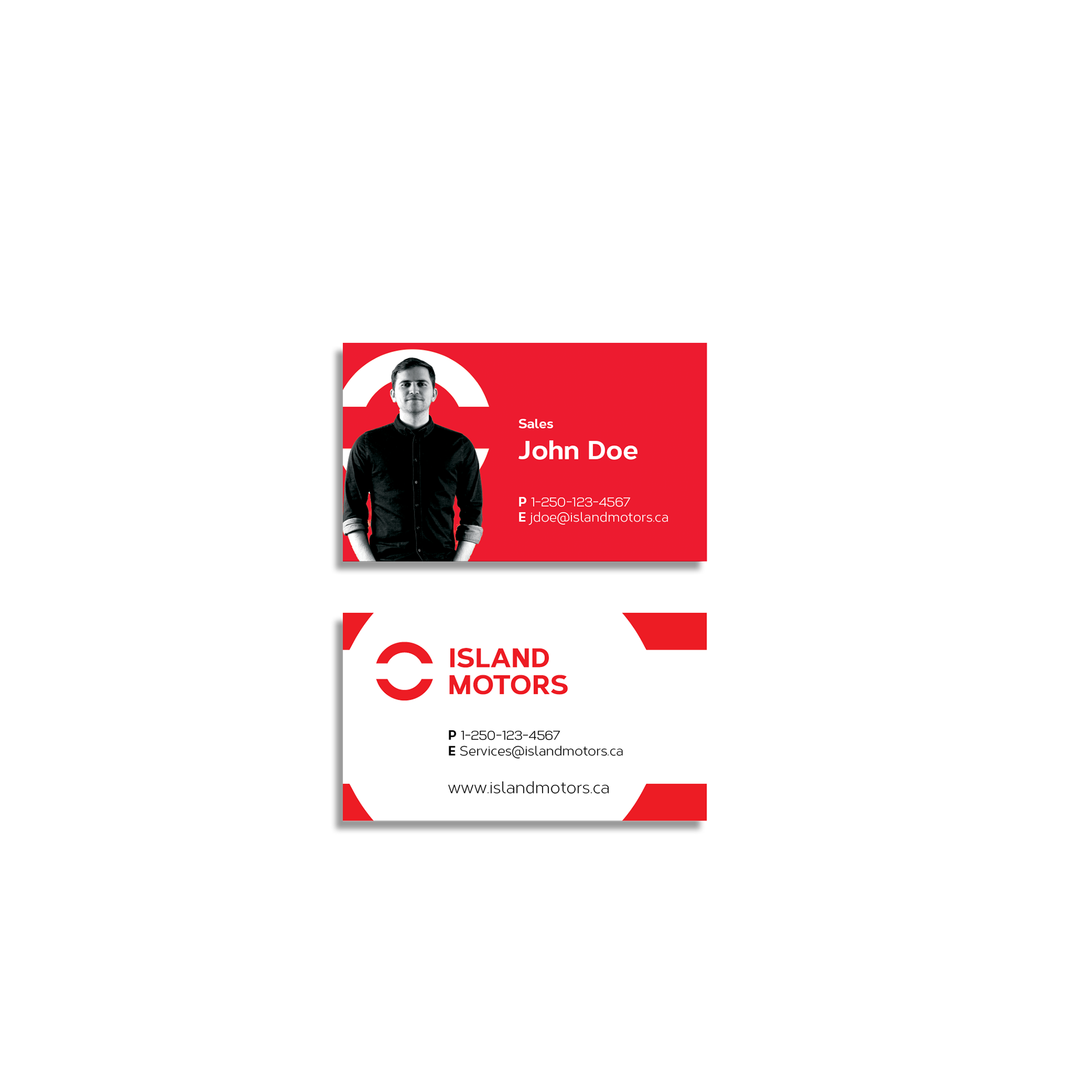 Problem: 
Island Motors is a fictional automotive dealership located on Vancouver Island, BC. Co-founded by two mechanics, it sells new and used cars and provides customers with regular maintenance and repairs. They are a new company looking to launch into the market with an eye catching brand.
Audience:
Young adults, aged 20-30, looking to upgrade their current vehicle. 
Rationale: 

 Island motors distinguishes itself through mechanical knowledge and expertise providing valuable automotive insights and consistent customer service. It strives to meet the needs of every costumer whether it is buyer information, maintenance and repair, or finding the perfect vehicle. It's looking to be in a middle market position, pricing affordably but not budget. This brand has a bright and friendly impression, heavily utilizing the logo mark in the various marketing items.
Software:
Adobe InDesign, Adobe Photoshop, Adobe Illustrator