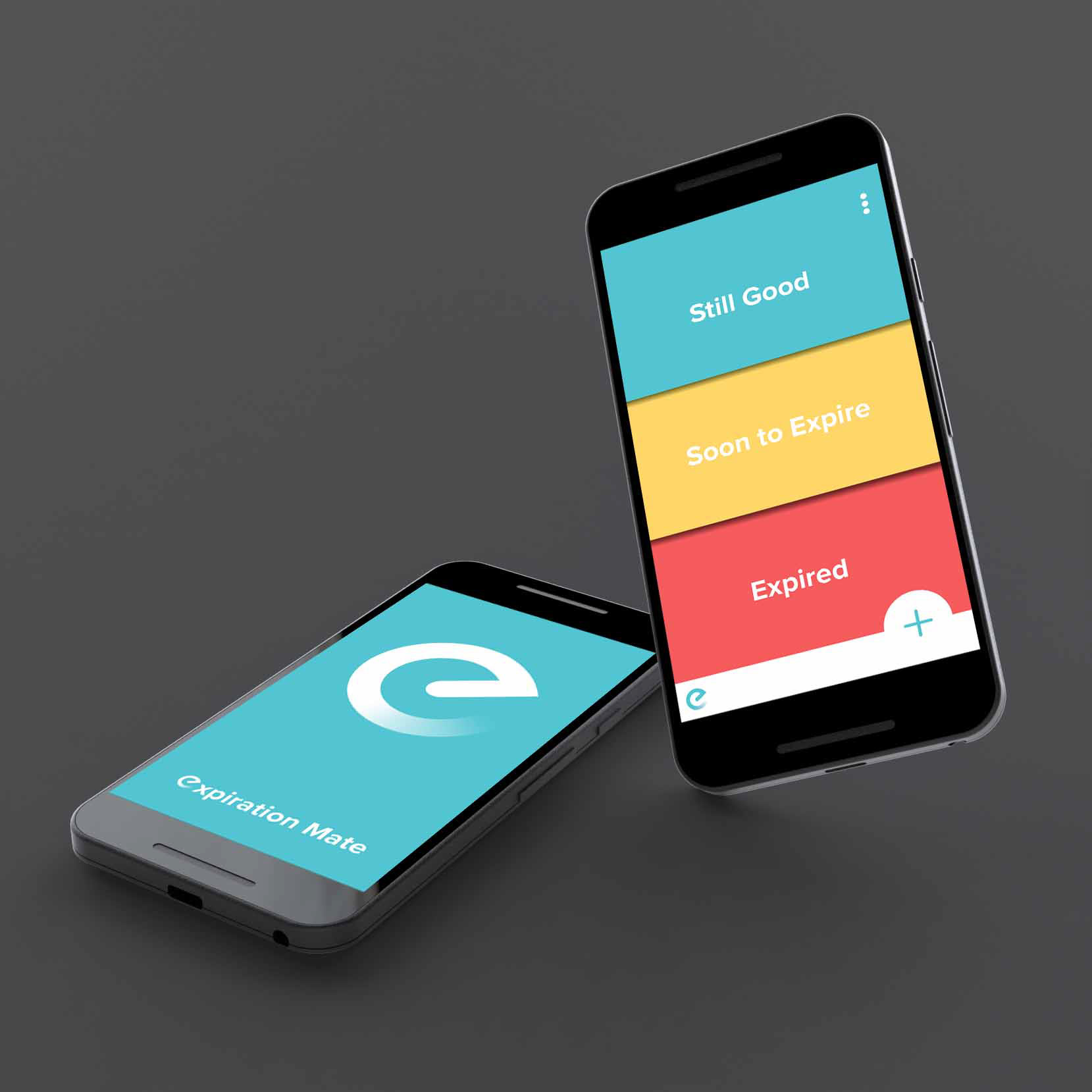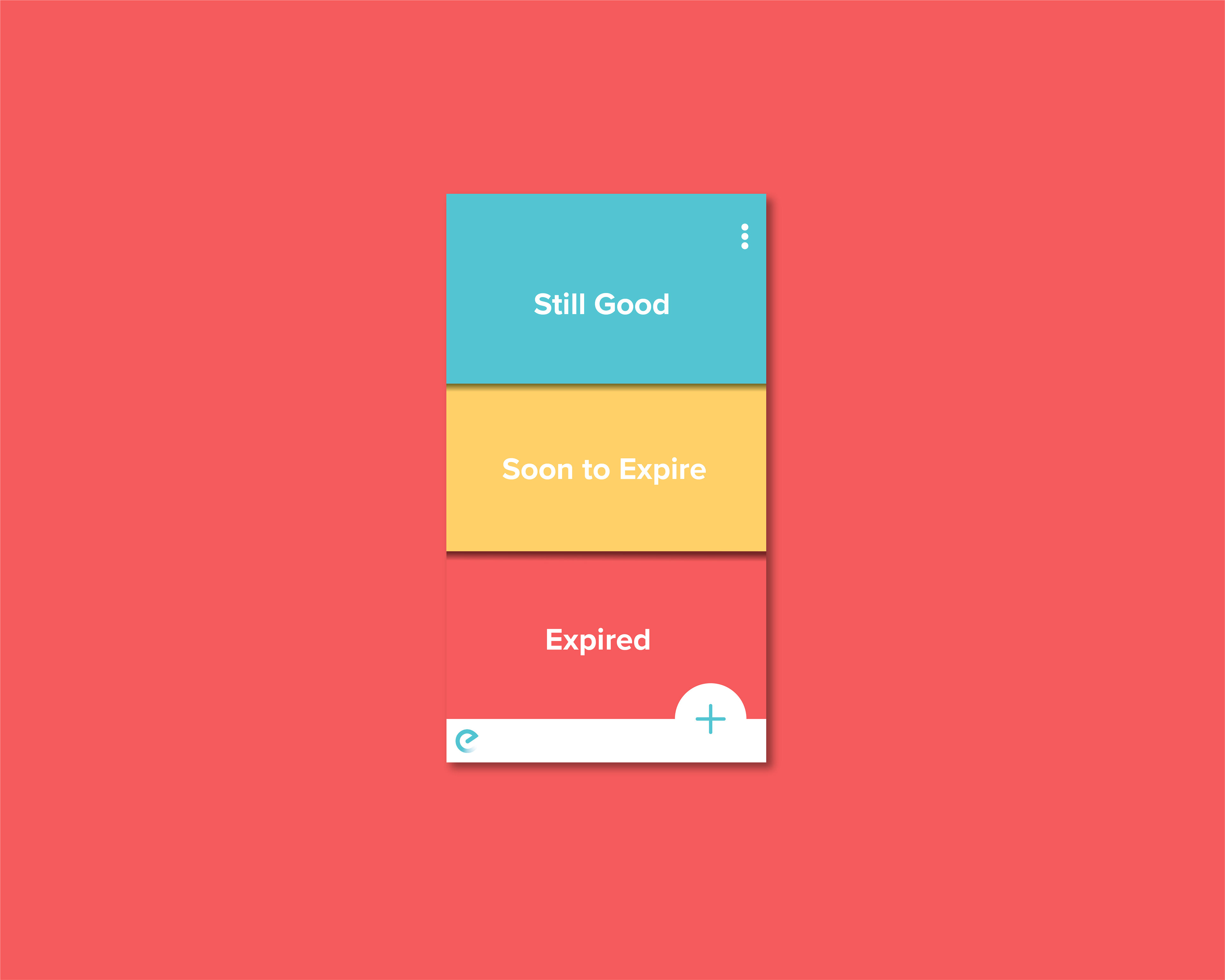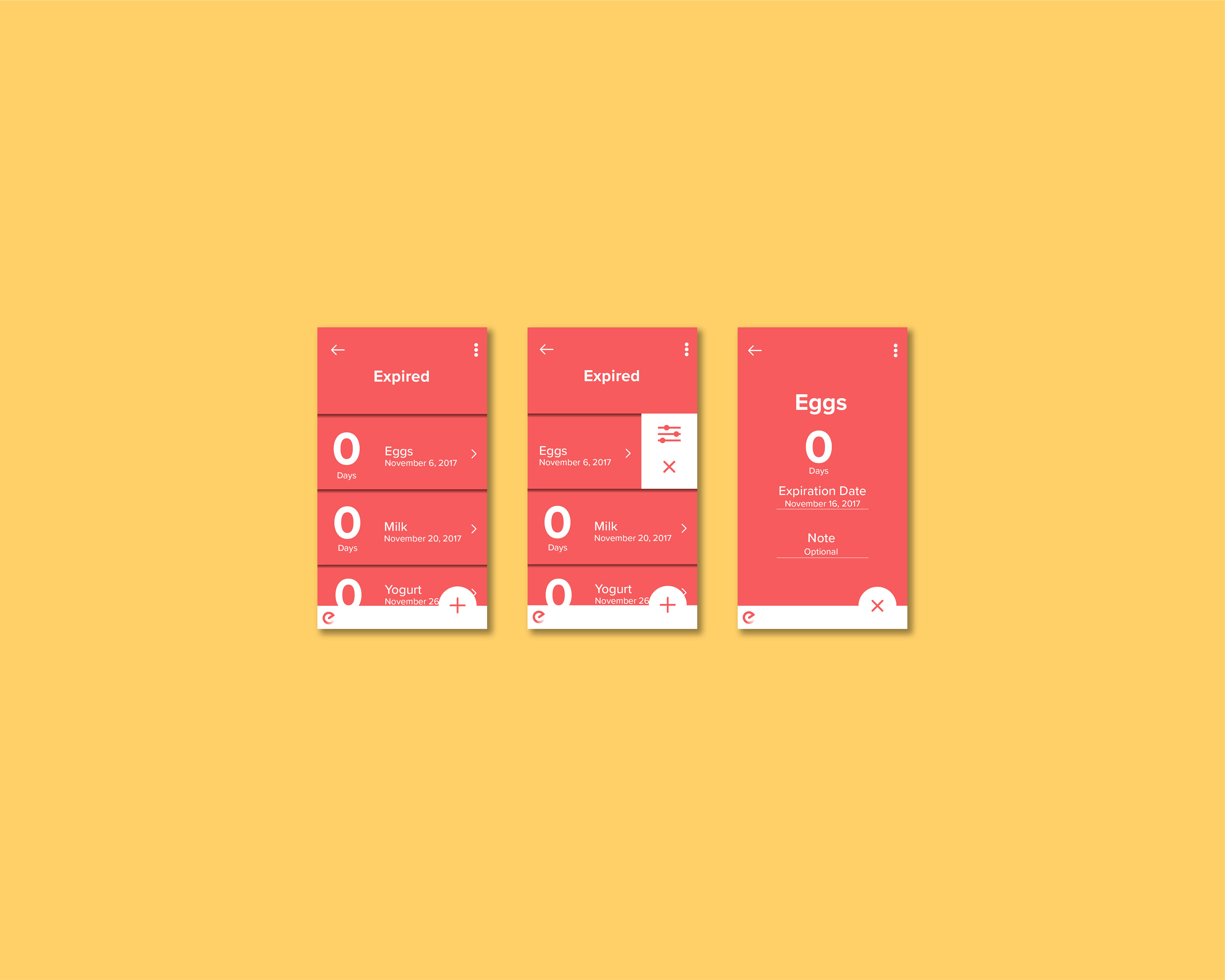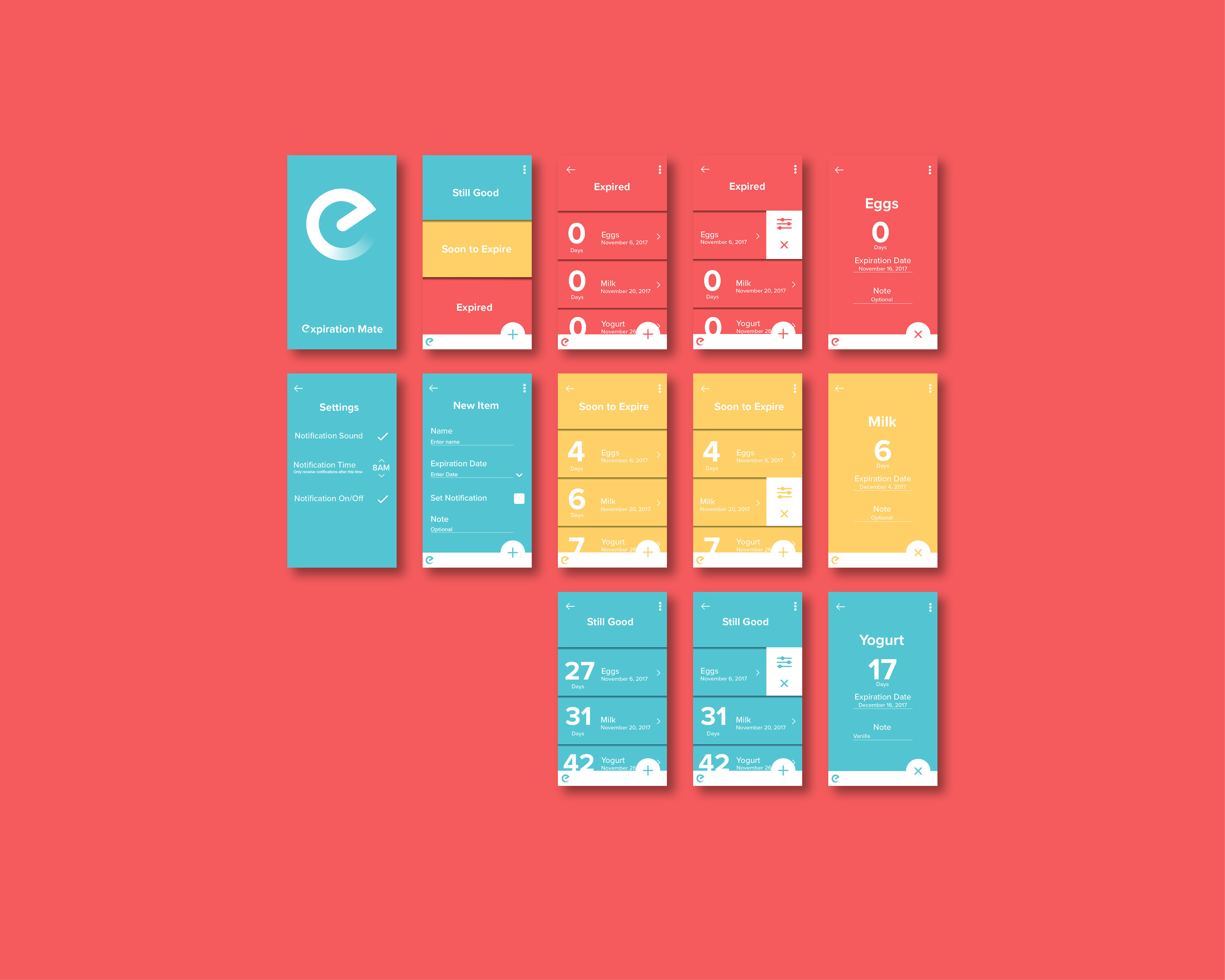 Problem: 
 

Expiration Mate is an app that tracks the expiry date on foods. Develop an interface that facilitates this process.
Audience:
Young adults new to grocery shopping and cooking for themselves.
Rationale: 

The interface is meant to be energetic and easy to pick up and use. The food items are categorized by still good, soon to expire and expired. These categories are colour coded and are displayed on the main screen. The app is designed to create an experience that satisfies the consumers need of tracking expiry dates as well as making the process of recording the dates quick and simple. Due to the high frequency food items purchased, steps for item entry is brought down to a minimum.
Software:
Adobe Illustrator